We have a winner! Congratulations to

Thulani DeMarsay

!
Note: The result above is the screencap of the votes at exactly 12:00am PST / 3:00am EST on Tuesday, March 4, 2014. It is the official result because that's the time that we've promised to close the poll. But due to some unforeseen circumstances, we were only able to officially close it at 5:30am PST – it's the result that's reflected on the actual poll below. You can view the complete result from Opinion Stage/Social Poll here.
Thank you to everyone who voted!

We had an overwhelming amount of responses for suggested guests for my "New and Noteworthy" iTunes Podcast, All In: Elevate Your Leadership Game. I have narrowed the 50+ responses down to 15 potential guests.
And now I want you to VOTE. 
Below are 15 leaders who have been nominated by you (in some cases they nominated themselves.) I now will select my next podcast guest from this list. Please note and let your voice be heard.
Check out the nominated leaders' short bios below.
[socialpoll id="2189313″]
Check out the nominated leaders' short bios below:

VANESSA HORN



Vanessa Horn is the CEO of Vanessa Horn International, a global business and personal development company, and is a sought after speaker, coach, and the author of the book"I'll Have What She's Having!"® She has successfully built and sold several businesses and her training and coaching has been used by more than 7,000 mission-driven entrepreneurs to rise to the top of their industries without burning out or selling out.


THULANI DEMARSAY
Thulani DeMarsay is an established life coach specializing in stress management, workplace wellness, organizational effectiveness, and addiction recovery. She empowers executives to stretch their capacity to lead and influence without burning out.



ANTHONY FRASIER
Anthony Frasier is an entrepreneur from Newark, NJ building a new age education company for aspiring entrepreneurs. The Phat Startup produces events, resources, and workshops for aspiring entrepreneurs. We have had live events/workshops featuring Alexis Ohanian, Gary Vaynerchuk, Chris Guillebeau, and so many more.


MITCH AXELROD
Mitchell Axelrod is founder of Axelrod & Associates, a business consulting firm, Axelrod Learning, a publisher of business and life skills training, workshops and materials. Consulting and speaking since 1978, Mitch has presented more than 3,500 live seminars, workshops, lectures, keynotes, webinars and clinics on business, sales, marketing, life skills and playing the NEW game.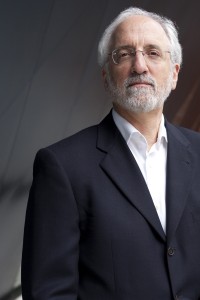 GIL PHILIP FRIEND
Gil Friend is one of the most awarded and well known experts in sustainability. His best selling book was ranked among the top three business books the year The Truth About Green Business was published. He just became Palo Alto's Director of Sustainability, just a month ago, a radical departure from his consulting practice, Natural Logic (Berkeley, CA) to test his metal in the field.




RACHEL ELNAUGH
Rachel is a UK based entrepreneur and thought leader. She built a world class experiences business in the 90s to £1m in profit, was a TV personality on the first two series of BBC's Dragon's Den and is now a business mentor, speaker and entrepreneur.



MIKE DOOLEY
Mike is the most amazing, giving and loving leader who has built an amazing following and heart-centered business through pure, unadulterated authenticity and giving of support. He has a FABULOUS sense of humor and gentleness towards life. His company now has events that train others to be the change they would like to see in the world, laughing all the way through it.



JOSH ROSENTHAL
Founder and teacher/leader of the Institute of Integrative Nutrition, Joshua has elevated health coaching and included our spiritual food in nutritional needs that must be satisfied to keep us healthy. He has the only completely integrative approach to life balance and nutrition combined in his vision that grew from nothing to an international school.



DON YAEGER
As an award-winning keynote speaker, business leadership coach, an eight-time New York Times Best-selling author and longtime Associate Editor for Sports Illustrated, Don Yaeger has fashioned a career as one of America's most provocative thought leaders. As a speaker, he has worked with audiences as diverse as Fortune 500 companies and cancer survivor groups, where he shared his personal story.


TED MCGARTH
Ted McGrath inspires thousands of people a month to lead with their hearts and live in their full potential while passionately and intelligently giving more to their teams and communities. He's shared the stage with Deepak Chopra, Donna Karan and some of the most respected teachers and leaders of our age. He has improved the lives of thousands of executives and entrepreneurs around the globe.


FELICIA SLATTERY
Felicia J. Slattery, M.A., M.Ad.Ed., is on a mission to motivate, inspire and train smart business owners and entrepreneurs to create meaningful connections through effective communication and public speaking. An internationally-acclaimed, award-winning speaker, best-selling author, and the creator of the trademarked Signature Speech™ system, Felicia presents to audiences large and small on topics related to communication, speaking, and being a successful entrepreneur in spite of everything life can throw at you.


ERIC RIES
Eric Ries is the creator of the Lean Startup methodology and the author of the popular entrepreneurship blog Startup Lessons Learned. In 2007, BusinessWeek named Ries one of the Best Young Entrepreneurs of Tech and in 2009 he was honored with a TechFellow award in the category of Engineering Leadership. He serves on the advisory board of a number of technology startups, and has worked as a consultant to a number of startups, companies, and venture capital firms. In 2010, he became an Entrepreneur-in-Residence at Harvard Business School.


PETER SHALLARD
I'm Peter Shallard, the Shrink for Entrepreneurs. As a renowned business psychology expert and therapist gone renegade, I work with all types of entrepreneurs around the globe as these people strive to reach greater goals of wealth, freedom and social impact. That last one is important. I'm obsessed with the pursuit of for-profit business that simultaneously makes a positive change in the world. Helping entrepreneurs create such businesses is my mission.


SARA HARVEY YAO
Having coached and developed more than 3,500 leaders in six countries since 1998, Sara Harvey Yao specializes in the area of Executive Leadership and Ego.  Sara's clients refer to her as the "Ego Whisperer" and appreciate her precise ability to hone in on the root cause of leadership challenges and quickly resolve them. Companies know any leader working with Sara will gain immense self-awareness, expand their influence and create a more consistent and compelling presence.


BRET GREGORY
I'm passionate about health and wellness and teaching enlightened entrepreneurs how to thrive and grow their business using Facebook. I developed a wellness community that would help people change their habits and live the healthy, natural lifestyles we are meant to. Successful Facebook marketing meant we didn't have to give our wellness community back to the bank. Now I teach enlightened entrepreneur how to thrive and grow their business on Facebook.