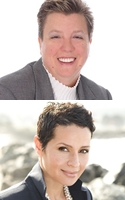 There will be a Bestseller Profit Mastermind call on WEDNESDAY, December 5, 2012.

Bestseller Profit Mastermind "Ask Alicia"Call

Title: How To Have Success With Direct Mail Programs Using Direct Response Marketing Methods
Time: Wednesday, December 5th at 11:00am Pacific

Speaker: Diane Conklin
Listening method: Phone + Web Simulcast

PLEASE SIGN UP HERE IF YOU WANT TO ATTEND:

Speaker's Bio:

Diane Conklin is an internationally known marketing and business strategist who specializes in showing small business owners how to integrate their online and offline direct response marketing strategies using a variety of media, including direct mail, social media, and other on and offline media. She is the co-founder of Complete Marketing Systems and for the last 12 years, she has been showing small business owners how to use online and offline marketing strategies to outperform their competition by measuring their marketing and strategically using multi-media campaigns to stand alone in their marketplace as the go-to provider for their products and services.

Diane is also an author, coach, consultant, event planner and copywriter. Diane consistently develops marketing campaigns that produce in excess of $1,000,000.00 in revenue. Through her company, Complete Marketing Systems, Diane offers a wide range of programs and services — from strategic marketing planning, list management, copywriting, direct mail, product development, staff training, systems development, implementation techniques, to seminar, workshop and event marketing, planning, and management.

As a speaker, Diane has shared the stage with the likes of Joan Rivers, Dan Kennedy, Bill Glazer, Lee Milteer, Harry Dent, Lee Phillips, Fabienne Fredrickson, and many others. Last year, Diane was voted runner-up for Marketer of the Year for her innovative marketing strategies and campaigns. She currently lives in Florida, where she enjoys kayaking, reading, walks on the beach, and spending time playing with her 4 dogs.   For more information: www.completemarketingsystems.com   We really hope you can join the call.